Hello.
I am now going to show you how to setup a MySQL database.
Why use Uniform Server instead of XAMPP?
1. Security
2. Lightweight (xampp 51MB, XAMPlite 28MB. Uniform Server 8.75MB).
3. Easier to use.
4. XAMPP got lots of unnecessary features, especially for the Open Tibia community. Despite the small size of Uniform Server, it has all we need.
Installing Uniform Server will give you:
MySQL database.
phpMyAdmin to administrate the MySQL database.
Apache hosting.
PHP 5.3.5+
eAccelerator to make website faster.
XAMPP + Modern AAC = Page rendered in: 0.0554 seconds.
Uniform Server + Modern AAC = Page rendered in: 0.0219 seconds.
Do I need to say more? So lets get started!
Things required.
Uniform server.
A server. recommended
Mystic Spirit.
LETS GO!
When running the program, it will ask to install it to something bothersome like:
C:Usersprogram files
or something similar.
Don't install it there, you can do it, but windows filesystem is crap so we want to save it as close root as possible.
So install it directly to
C: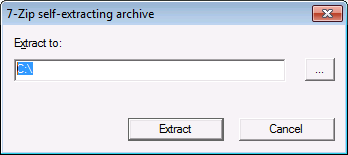 And click Extract.
Installation complete. That wasn't so hard?
But we still need to learn to configure and use it, lets get to that now: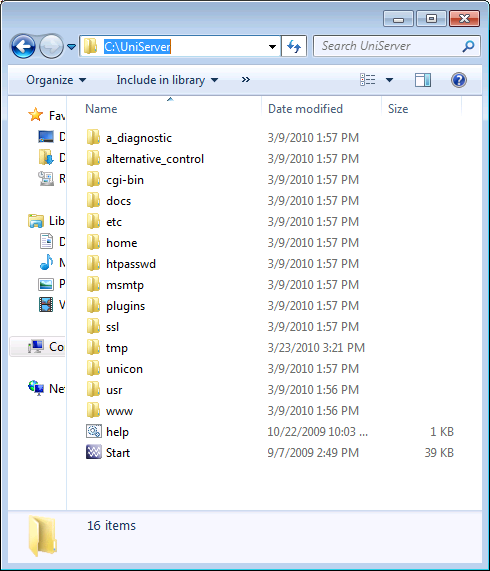 Click Start.
Whohaw! You started it!
OMG! POPUP MSG; your computer will crash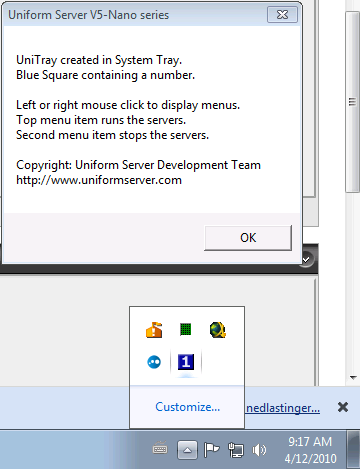 Just kiddin.
The message simply says there will be an icon at the bot, the icon with "1".
That little icon is the configuration panel of Uniform server.
Right click = Services
Left click = Start without running as services.
Services = It will start automatic, if you restart your computer, it will automatic restart so you won't have to click "start".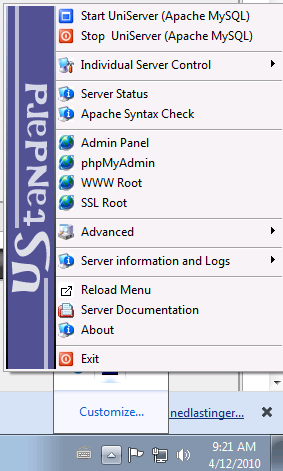 start and Stop UniServer = start and stop the website and Mysql database.
If you click on Stop while your OT server is running your in problems. Since you close the MySQL database. So don't do that while OT is online!
What else is useful is phpMyAdmin, click on it and you will connect to phpMyAdmin, so you don't need to remember the address.
Now start uniserver, and click "Admin Panel"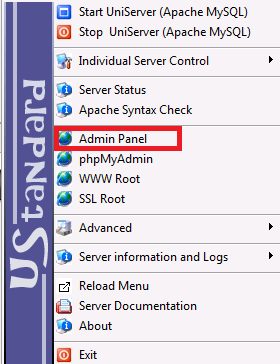 And then you should fix your security, for avoidance of hackers.
Then go to 127.0.0.1 and log in with
root/"yourpassword"
Ok.
Now you should be at your panel.
Then create a database.
->IMPORT then click choose file or browse.
-> go to your server. -> Mystic Spirit/schemas. Then open mysql.sql
then you have a fully working database, comment, rate. Repp <3